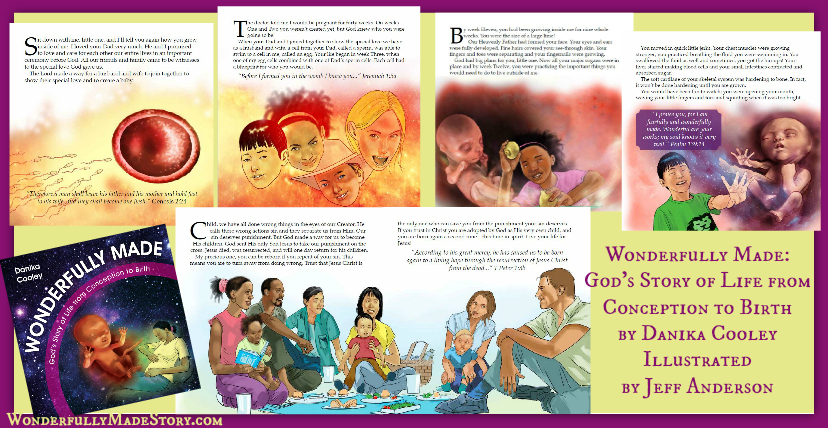 Have you ever desired to have a Gospel-centered, Biblical resource that would help explain the growth process from conception to birth for young children? If so, Danika Cooley has authored a lovely resource that meets that need.
Wonderfully Made
is a special book in which Danika shares the miracle of God's work in the womb with Scriptures on each page. She starts with conception and details some of the development that takes place week by week of pregnancy, but she doesn't stop there. After she finishes telling the story of baby's birth, she shares the account of Nicodemus and the need to be reborn spiritually.
Wonderfully Made
is a valuable resource for explaining the miracle of birth and the necessity of spiritual rebirth to young children.

Danika has generously provided free, downloadable posters, Scripture memory cards, and a lapbook to enjoy alongside this book which can be found
on her website
along with additional information about this book for any who are interested.
Author Bio:
Danika Cooley is a married mother of four, a grandmother, a blogger, a curriculum developer, and a writer. She homeschools her two youngest children in Oregon. Danika's three year Scripture survey for preschool to high school, Bible Road Trip, is used across the globe.